NYCFoodMuse sits down with host/producer at PeroLike Eli Vazquez and NuyoRican Historian/Activist Christian Martir for a thoughtFULL conversation about NuyoRican food and culture.
NYCFoodMuse feat. on Viceland's new hit show 'Hustle'
Who HUSTLES better than a kick ass momprenuer ?!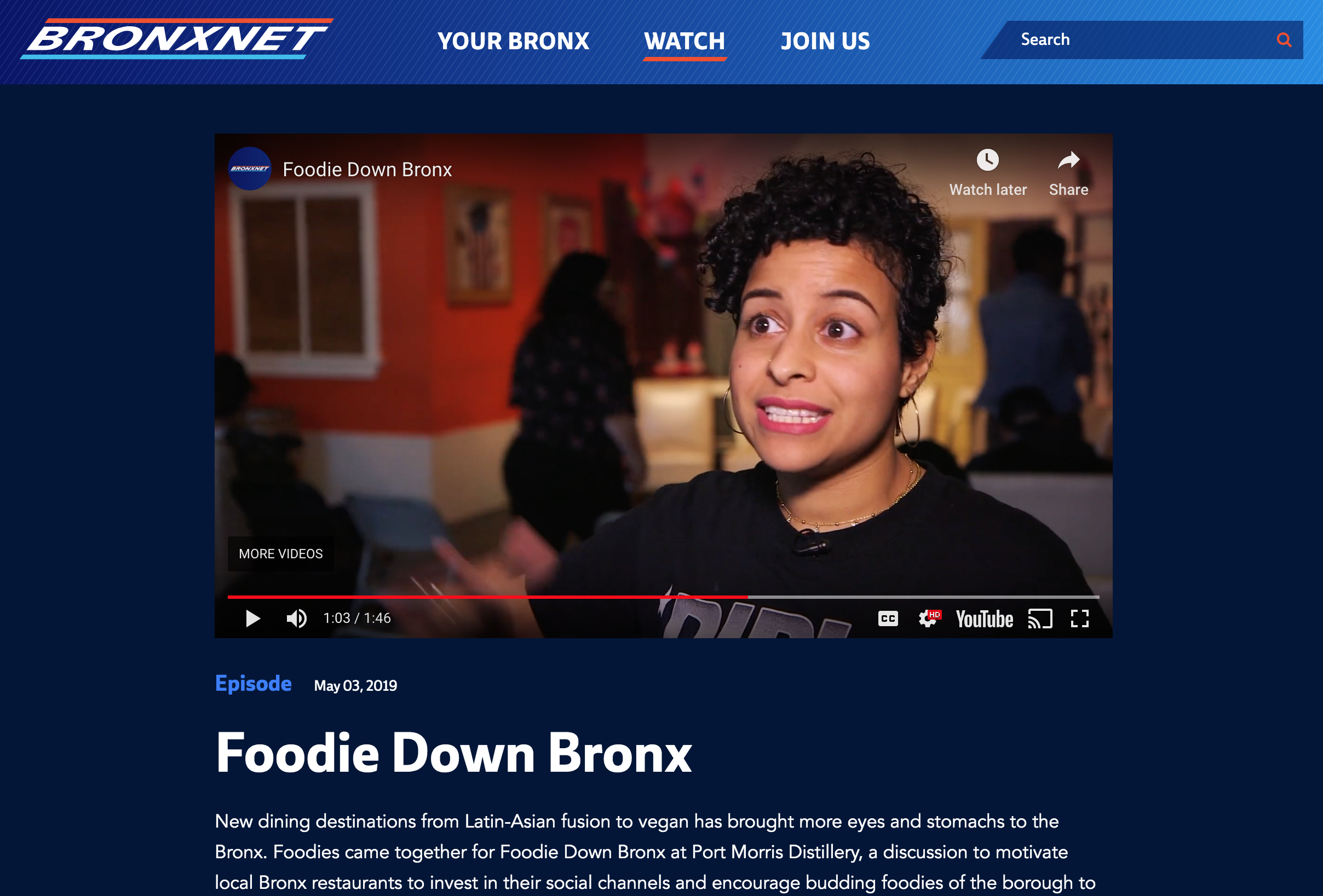 Foodie Down Bronx Panel Discussion
Date: April 25th @ the Port Morris Distillery
@NYCFoodMuse & @theHungryDominican presents.. FOODIE DOWN BRONX, a unique panel discussion surrounding the Bronx's growing food culture. We are coming together to inspire our community of foodies, bloggers and creatives to actively participate in the BX food scene.
American Greetings Campaign #GiveMeaning produced by Mic Media. Air date: 2/14/19
NYCFoodMuse sits down with 'Fly', founder of BossBlend Coffee to talk about motherhood & entrepreneurship
Interview on Kitchen Chronicles
Interview w/ Kitchen Chronicles
2 Chefs + NYCFoodMuse = a half hour of laughs
On Episode (4) NYCFoodMuse talks food, new ventures in TV and books & more!
2018 Girlboss Game Changer Scholarship Winner
Girlboss Rally is a 2-day affair held in NYC November 17th & 18th. Rosanna was 1 of 10 women selected to attend the event sponsored by T-Mobile.